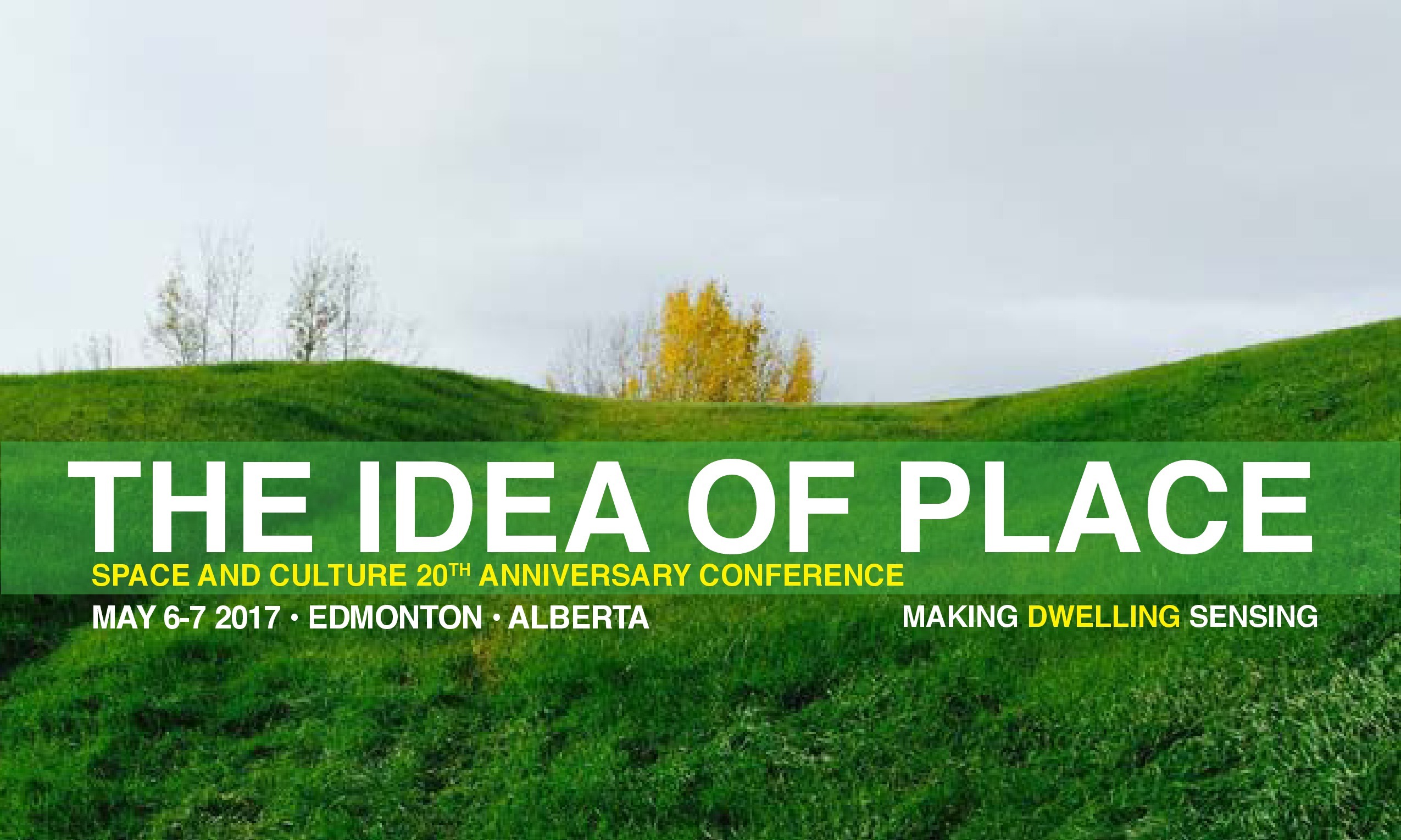 May 5-7: University of Alberta, Edmonton Canada
Research on the idea of place has generated fascinating research from a broad range of disciplinary and interdisciplinary perspectives, from regional, national and transnational and from intersectional, postcolonial and Indigenous perspectives.
Place is at the fore of current intellectual agendas that are witnessing place slip through the fingers of climate change, to the changing modalities of place under shifting migration patterns, to new discourses of place with promises of new walls, new freedoms, new identities, and new flows. Place speaks to the social and cultural dynamics of the virtual and the material, the transcendent and the concrete.
This conferences welcomes contemporary challenges to the idea of place, along with new ideas, and with a focus on the relationship between individuals and communities to place and history. The purpose of the conference will be to further develop place as a reponsive concept: a tool for understanding strategic sociocultural frames such as time-horizons, cycles, and imagined geography- determined political divisions. The conference will illuminate the dynamics of how places as landscapes, ecologies and cultural topologies facilitate or buffer change. There are growing public demands for, on the one hand, innovation in place-making and, on the other hand, stewardship of the environment. These concerns around places and environments are emerging as a nexus within shared preoccupations across a multicultural society, which includes a complex range of Aboriginal, settler and diasporic communities and histories.
We are especially interested in experimental place as it intersects with any one or more of the following areas: culture and identity, community and politics, event, crisis and disaster, gender and sexualities , resistance, counter-power and power, economics and juridical frameworks, food, the urban and cities, mediation, subjectivation and embodiment, cognition and sensation, code, the production of art, dance, painting, music, film, war, difference, or measurement. Any and all aspects on place will be considered.
A 250-word abstract for a 15-20 minutes presentation should be sent to theideaofplace@gmail.com by the 20th of January. Accepted speakers will be notified shortly thereafter. Please send your proposal as an attachment including a title, an abstract (of no more than 300 words) and a brief biography. If relevant, proposals can include links to give an indication of any artistic, collective or other practice.
For further information, please contact Mickey Vallee: mjvallee@gmail.com
Mickey Vallee
Associate Professor of Cultural Studies
Athabasca University, Canada
www.mickeyvallee.com