Text and photos by Elena Siemens (University of Alberta)
In the "Gift Me a Dream" ad by Hermés (2019), a toy-like plane is circling over a distant planet, possibly Saturn. Reminiscent of The Little Prince by Antoine de Saint-Exupéry, this enchanting (and clever) ad offers the consumer a selection of exquisitely crafted treasure boxes (Hermés). Take one of these boxes with you, Hermés promises, and you will acquire a dream. John Berger argues: "The purpose of publicity is to make the spectator marginally dissatisfied with his present way of life. […]. It suggests that if he buys what it is offering, his life will become better. It offers him an improved alternative" (Berger). Retail windows from London to Vancouver pursue this objective as well.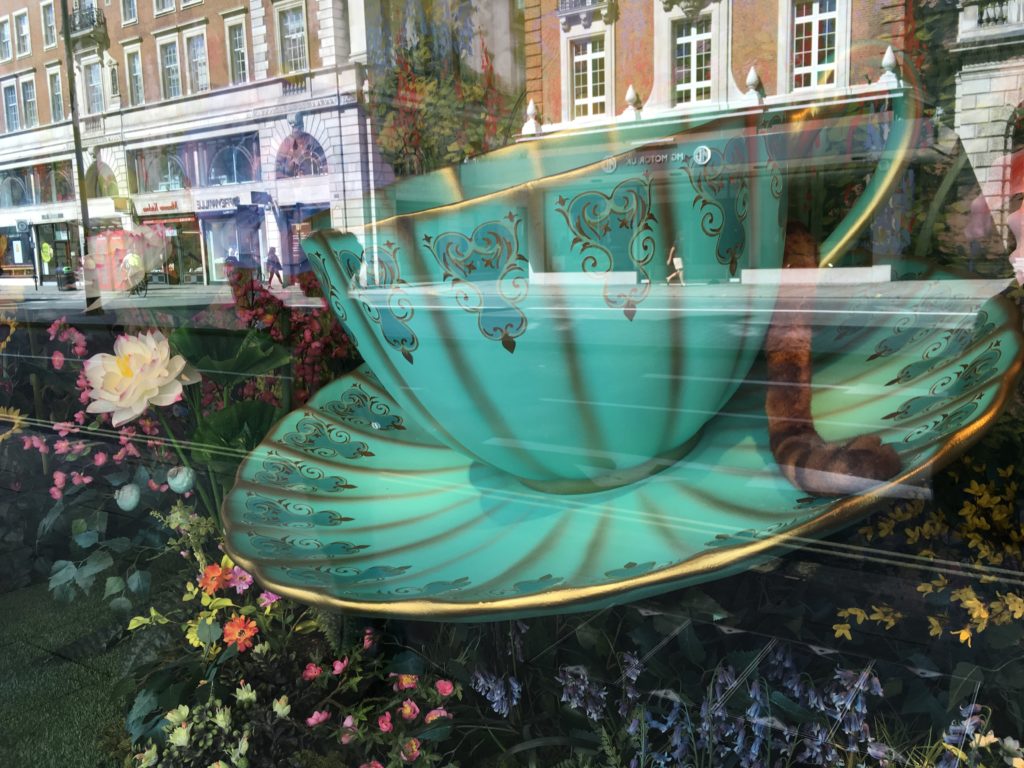 Created to coincide with the release of Tim Burton's adaptation of Alice in Wonderland (2016), London's Through the Looking Glass windows by the landmark Fortnum & Mason tea shop showed: "a magpie-on acid dream come true, with gigantic gold pocket watches, brilliant blue flowers and humongous chess pieces, as well as never-before seen clips of the film" (Miriam Bouteba, (TimeOut)). The use of art in advertisements "says two almost contradictory things at the same time: it denotes wealth and spirituality: it implies that the purchase being proposed is both a luxury and of cultural value" (Berger). True to form, an F&M's representative emphasizes the cultural value of their chief product: "I hope this display inspires people to have a tea party with people they love and spend their time having fun" (The Telegraph).
On the other side of the Atlantic, Vancouver's Fairmont Hotel Vancouver entertains passers-by with its Afternoon Tea in the Window (introduced in 2019): "Tea for two is served in the actual retail window of the historical hotel. This means you'll be in full view of the busy street below, begging the question, who is watching whom?" (Narcity). In contrast to London, Vancouver breaks one of advertisings' cardinal rules of deferring the future and, along with it, the realization of that promised dream.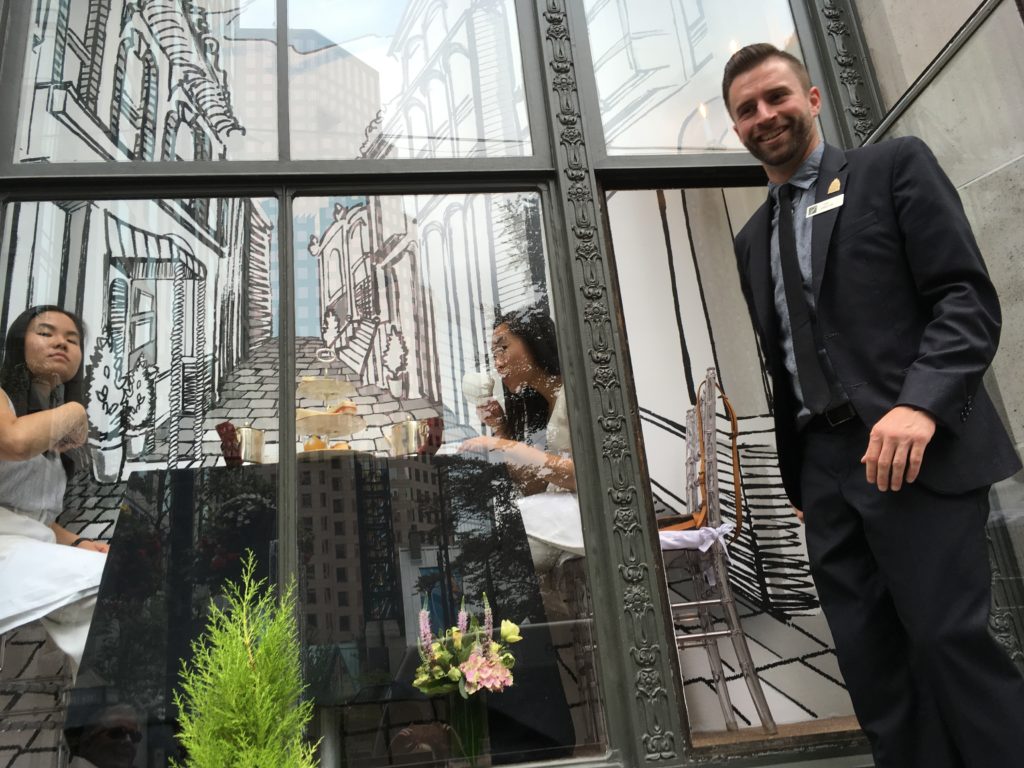 Berger explains: "Publicity speaks in the future tense and yet the achievement of this future is endlessly deferred. […]. It remains credible because the truthfulness of publicity is judged, not by the real fulfilment of its promises, but by the relevance of its fantasies to those of the spectator-buyer" (Berger). The choice is yours: a bird in the hand, or anticipation. Personally, I choose London's Alice Through the Looking Glass and anticipation, even though it comes with falling prey to the Fortnum & Mason's savvy marketing strategy.