As the first capital of Brazil in 1549 and one of the oldest colonial cities in the Americas, Salvador da Bahia is all about its heritage. The city is the result of the Portuguese colonization, the slave trade for almost 400 years and, of course, everything that comes from this bittersweet history.
Located in Bahia, in the northeastern region of the country, Salvador has many faces and titles – third largest city in Brazil (2017 pop. over 3 million with approx 4 million in the metropolitan area), Africa in America, part of the Caribbean, Home of Capoeira, Land of the Axé, UNESCO's creative city for music, Carnival City, Bay of the Orixás, etc. However, even combined, all of these adjectives aren't enough to capture the wild complexity of the city.
Salvador is known for its blended culture and religions, but also marked by its racial and class segregation. Both cases take us back to the city's relation with Africa and the African diaspora. The port of Salvador was the door to one of the biggest slave markets in the world, and the African diaspora is an important factor in shaping the city's spatial and cultural character.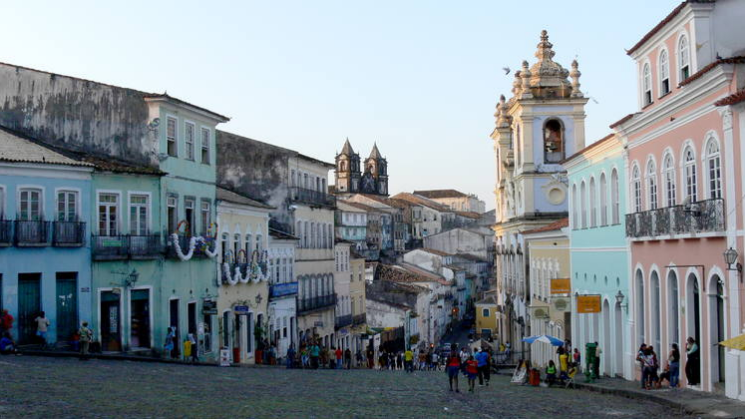 The multicultural factor is everywhere in the Bay of All Saints – food, languages, slangs, dances, rituals and many other moments in day to day life that mix the Yoruba, European and Brazilian cultures. From the Carnival in February or March to New Year's Eve celebrations, the streets play an important role in Salvador's routine, whether if it's with the street food such as Acarajé, the tourism at the Historic Centre, the Carnival blocos, the trio elétrico followings, the Capoeira rodas, the Candomblé celebrations or the Catholic processions.